These are the first sketches for the second concept which is sort of "be your own sports hero."
I love the old Saturday Evening Post covers, but acknowledging that I never will be the next Norman Rockwell, I love the barely deco, semi nouveau possibilities of using graphical shapes with images. There are more in my head, but I have to find more anonymous subjects (or study harder so I know who the names are....)
These two were for a golf event at which I demonstrated.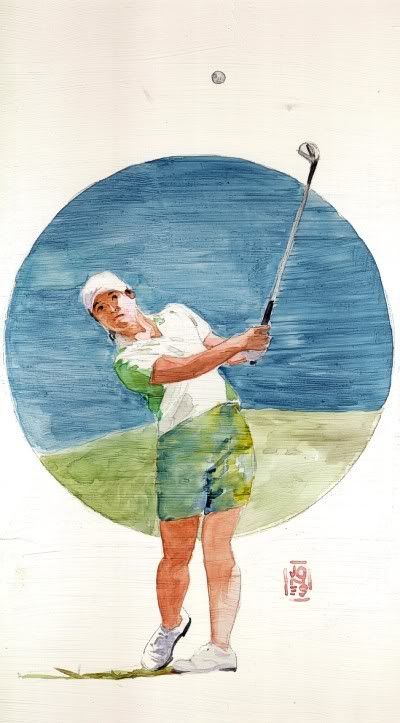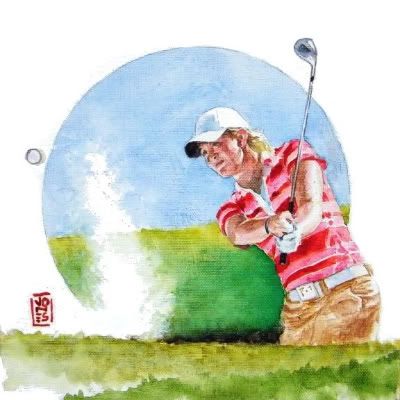 dj*